Why Choose
Hidden Pet Fence

?

Hidden Pet Fence compared to the invisible fence brand of the Capitol District of Albany NY. Besides offering a money back guarantee, and a 100% success rate since 1992, we created a top 4 chart of reasons to buy from Hidden Pet Fence vs the invisible fence brand.
Our endless boundary technology activates the collar not just at the line but beyond.
Dogs can't run past, it jump over it, or dig under the wire. If they run past the line, the endless boundary continues activating the collar and forces them back into the yard.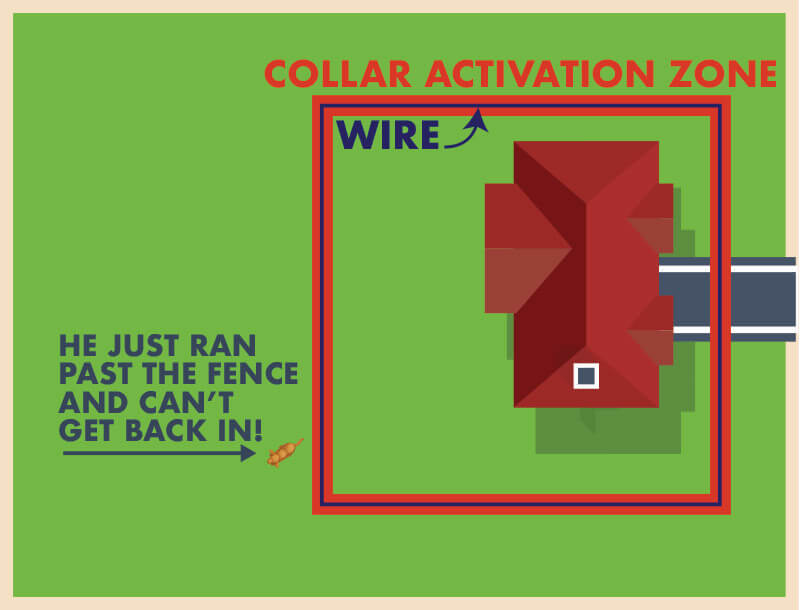 THREE DOWNSIDES OF the other guys' fence
Your dogs can run past the activation zone and continue to run.
When your dog runs past the line and tries to come home, the fence keeps them from returning.
You lose 5-8 feet around your whole yard.
With other brands, your dog can run past and can't walk home.
What's the Difference Between our Underground Dog Fences and Conventional style above ground Fences?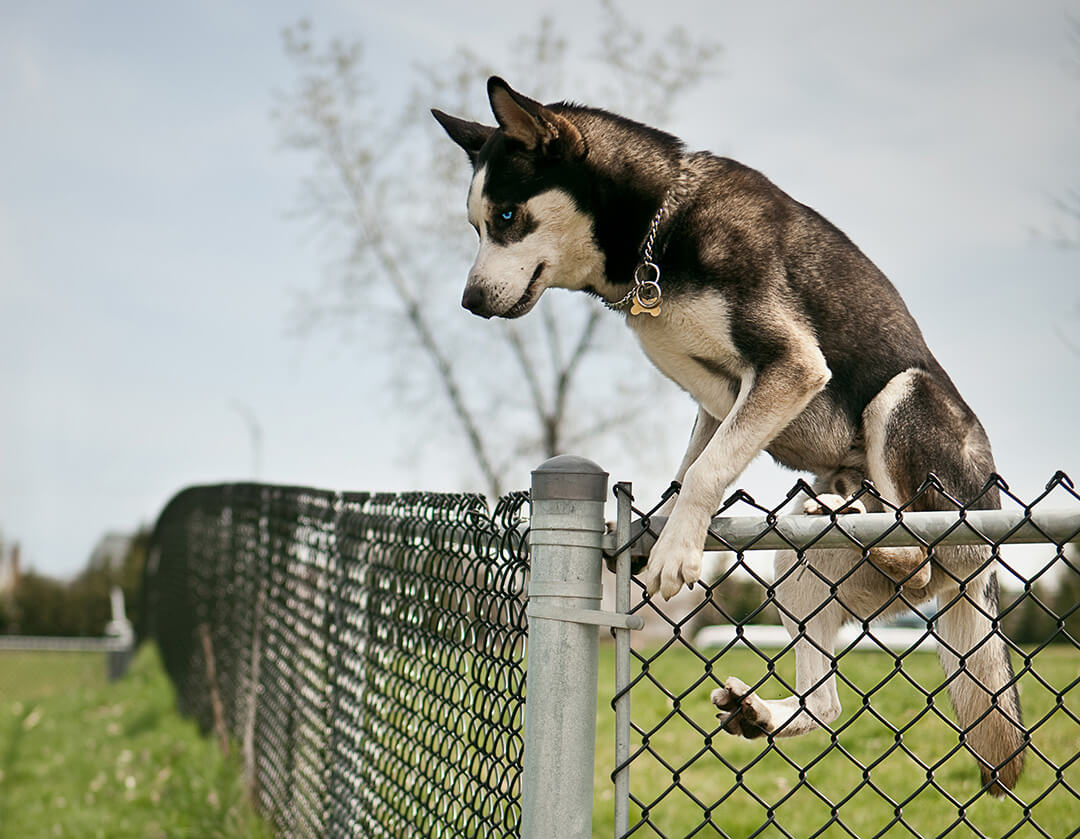 Cost:
The average cost of a 1/2 acre back yard with chain link style fencing with a few gates averages around $4800-$6800 installed. The cost will increase tremendously if you look at vinyl or rod iron fence. (something more decorative cost much more) Ours pet containment fence is less than half that cost, AND we will do the front yard for the same cost 99.9% of the time!
Ease of maintenance:
Chain link or other styles of conventional above ground fence is a pain in the butt to mow around, and weed whack / trim the grass. Our dog fence is installed securely underground and the wire needs no maintenance.
Security:
Dogs can jump over or dig underneath the vinyl fencing or other types of conventional fencing. Your dog will not be able to dig under or jump over our electronic dog fence. It is underground, hidden, and cant be seen, and there is nothing to "jump" over or dig out of.
The second part of security is those :accidentally left open-entry and exit gates on traditional chain link or privacy type of above ground fencing. Kids, spouses, friends and family members often leave the gate open, allowing your dogs and cats to leave the yard. That simply cannot and will not happen with our pet fencing system.
What's the Difference Between Wireless Dog Fences and Underground Dog Fences?
So, what are the REAL differences between a wireless pet fence and an in-ground pet fence?
Efficiency.  That is the REAL difference.
With an underground dog fence you will be getting a solid signal that can be shaped to your needs.  Certain portions of the yards may be off limits to your dog and with an underground system restricted areas can be better shaped to your needs and the needs of your dog.  For example, if you only want the dog accessible to the back yard but not the front then an underground pet fence can be customized and installed to meet these needs.  Wireless fence systems CANNOT do this.
A wireless dog fence creates an invisible circular boundary around a central base station (power unit).  So, with this system a perfect UNSHAPABLE circle is formed.  I don't know about you but I don't know anyone who has a circular landscape.  Landscapes include many angles and straight lines that need to be taken into consideration when applying an electronic dog fence to an outdoor area of a person's home.
Because wireless systems have imprecise boundaries with random signal fluctuations (interference from other electrical signals such as microwaves) that can confuse the dog and making for a harder training session.
Bigger uncomfortable collars, unadjustable corrections, and batteries that don't last as long are three more strikes against wireless dog containment fences.
Wireless dog fences perform much worse compared to an underground dog fence in every way possible.  So why would someone buy a wireless dog fence? Because they are cheaper.  That's it.  Hidden Pet Fence does not condone the use of wireless dog systems for the above reasons which make them inhumane as well (Namely large, uncomfortable collars and correction levels that can't be properly adjusted to the size of the dog which then can cause more unnecessary discomfort to pet)
Saving a little bit of money by cutting corners with the family pet's safety and security is not something ANY serious dog owner should consider.
Underground dog fences (in-ground) are the superior dog fence type in every way possible.  Using a boundary wire, that can be placed in various customizable forms, that meet your restriction needs is the best way to go with a humane approach to containing your pet.  First, a warning (beeps), and then, upon getting closer, a correction (shock).
An underground dog fence signal stronger and constant without interfering with any other signals that may be coming from a home's appliances such as the microwave, mobile phones, etc (unlike wireless dog fences).  Specific man-made structures created from of metal (refrigerators, water heaters, siding, etc.) can cause interference with a wireless dog fence's signal but not an underground dog fence. The signal is powerful and remains stable even if certain said structures are around.
Again, everything goes back to that keyword: Efficiency.
Underground dog fences are efficient and wireless dog fences are not efficient, they're just cheap that's all.  If you are looking at buying a pet fence that is hidden it's best to go with an underground system.  Is cost a problem?  Then, you are probably better off just building a picket fence around your property instead.  That will be cheap and do a better job than your typical flawed wireless fencing system.
If you want a quality hidden pet containment system then go with a hidden pet fence.